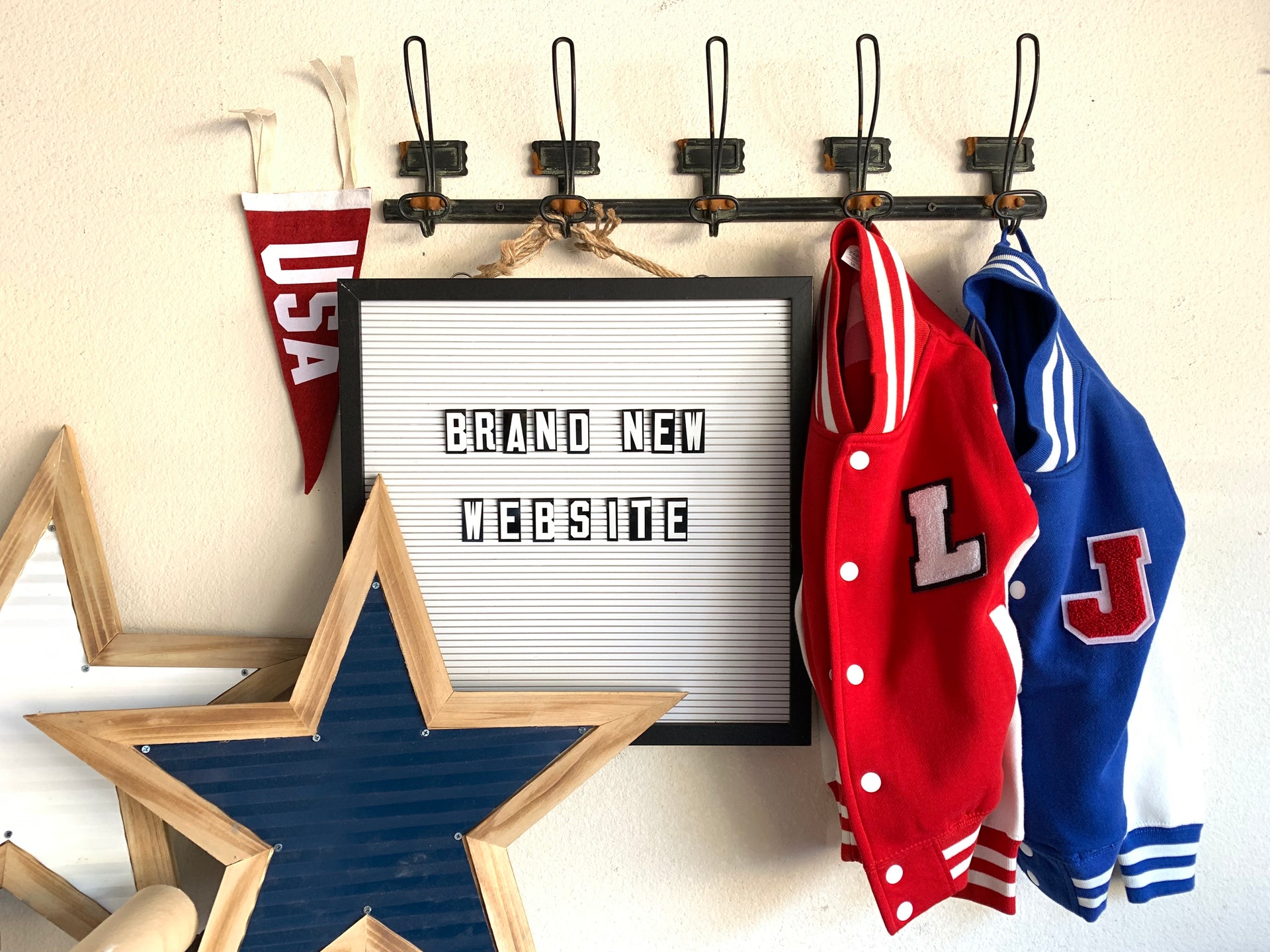 Welcome to our BRAND NEW website
If you're reading this you've made it to our BRAND NEW website! Thanks for stopping by.
This website has been in the making for the last few months and we're so excited to FINALLY go live! 
For those of you that have been following along The Letterman Co's journey you'll know that we launched this little Kids brand back in 2015 in England. What started out as a few personalized Varsity baseball T-Shirts has grown into a fully fledged Custom + Collegiate Kids brand now based in sunny Southern California. 
After moving back to the USA in 2016, (having previously lived in London and New York) there was an opportunity to re-focus this little business. Settling our family into life on the West Coast involved starting a brand new lifestyle, one that was very different to our previous lives in London. Life here quickly became more active, more outdoorsy, and involved more sports activities for our 2 young boys. 
My American husband has always been passionate about Baseball. He played it all throughout his childhood and most of College. After finding a house to live in and schools for the kids, enrolling them both in Little League was next on his priority list!
Soon we became regulars at the local baseball field - often spending 5 nights a week sat in the bleachers watching the boys play. It was here my creative brain saw a great opportunity for The Letterman Co. 
Our personalized Little Letterman® Varsity jackets had already started to take off Stateside, why not design some especially for our Little League family? After outfitting the local Allstar team I decided to also offer my creative spin on some 'Spirit wear'. Starting with Baseball T-shirts the collection quickly began to grow into caps and pennants - outfitting our local Baseball families so they could show support for their much loved little Sluggers! 
From there word started to spread, and The Letterman Co then started working with Pop Warner Football teams, Schools and Dance squads.
So, that's what's been going on behind the scenes for the past couple of years. It's been a lot of hard work, and late nights, but so exciting to work on new projects and give my unique take on the opportunities that are out there for custom designed clothing and accessories for Kids. With a growing business, and growing Personalized choices for our customized products I needed a website that could grow with us, and one that was much easier for you guys to navigate.
So, here it is! Please take a look, and we welcome as always any and all feedback. It's what keeps me on my toes and keeps this little business growing and developing.
Thanks again for stopping by and checking out The Letterman Co. And please do get in touch if you have a custom project you'd like us to take a look at.
You can reach me at hello@thelettermanco.com